ROBOlympics 2004
Herbst Pavilion, Fort Mason, San Francisco
March 20, 2004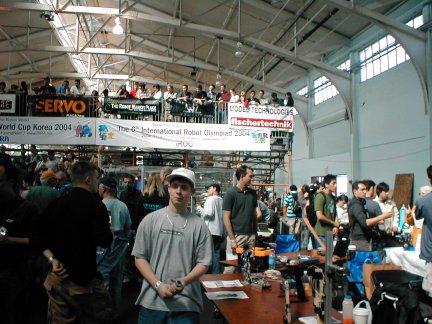 "Welcome to the Show"

---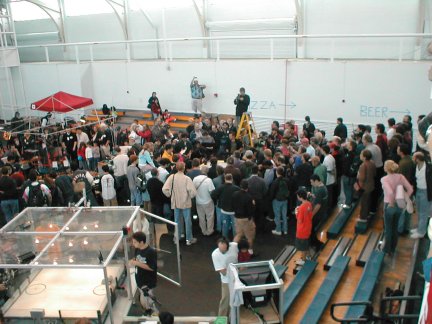 Huge crowd around the Robo Boxing match ( can you see the bots?)

---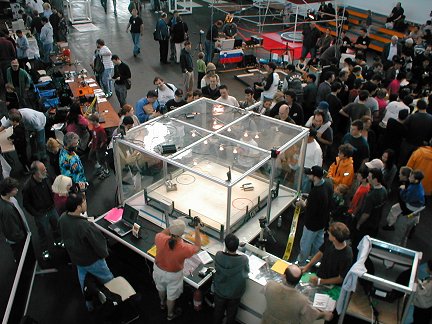 "Sozbots" 1 pound class combat robots

---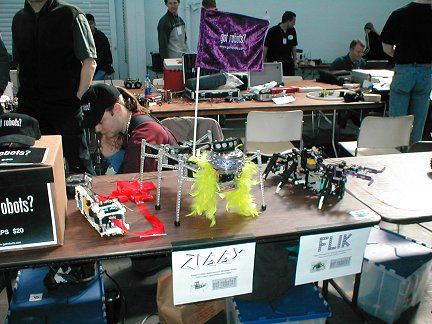 Ziggy and Flick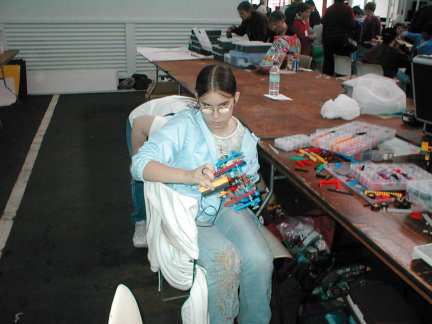 Contestant

---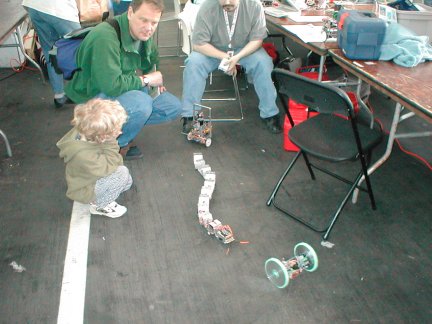 Whiskers, Slither and Rollie entered for "Best of Show" event.

---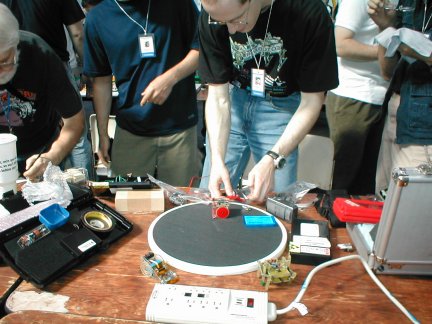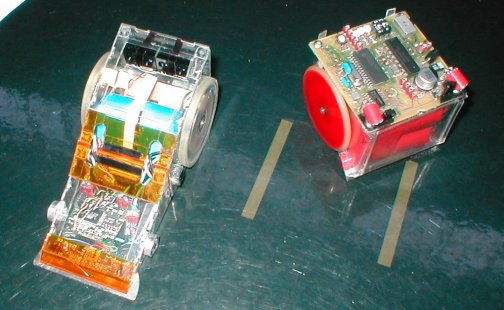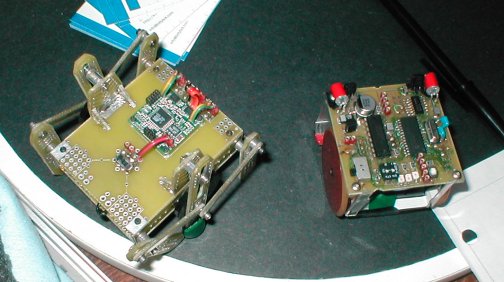 Micro class sumo robots

---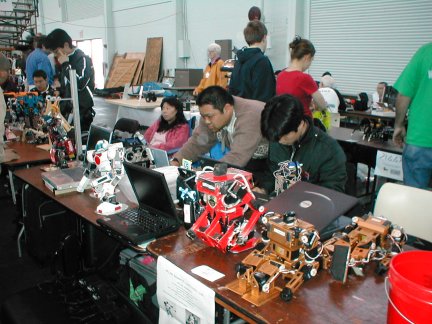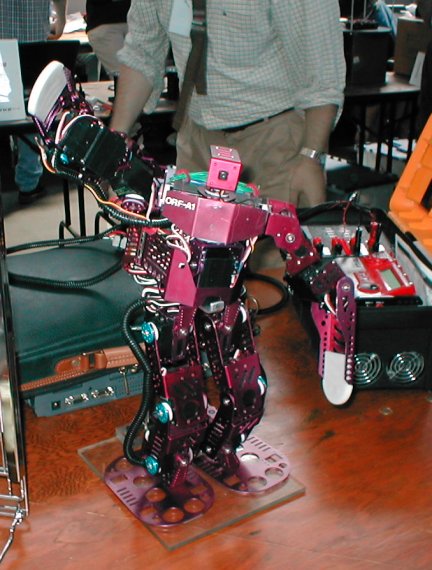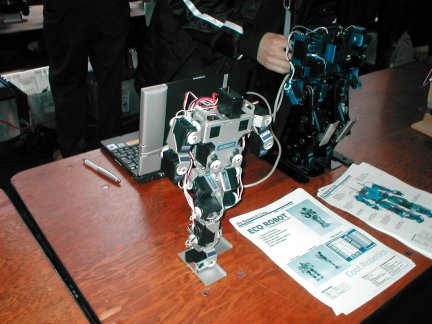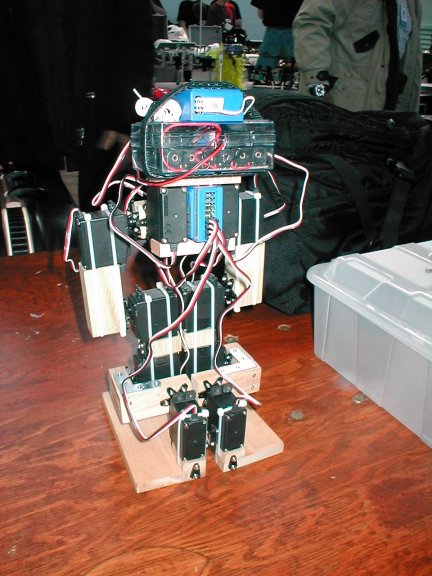 Humanoid Robots

---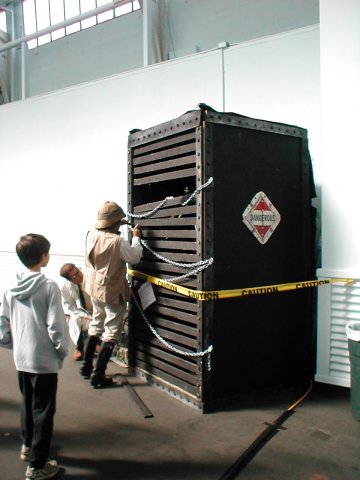 "Robo Erectus", a captive "free ranging" robot found in a junkyard.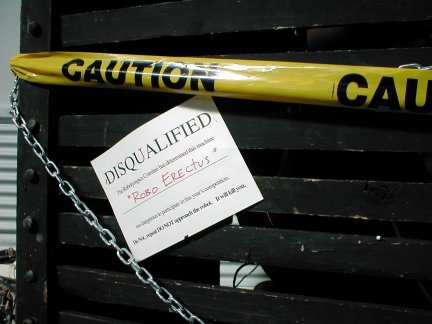 Beware, free ranging robots can be dangerous to man.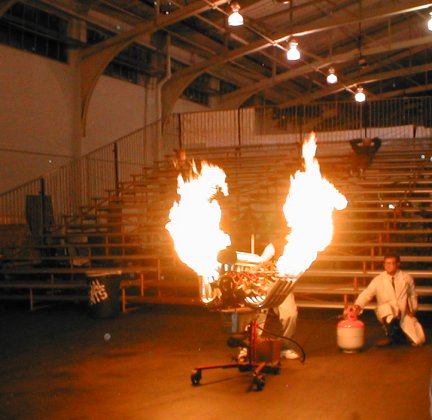 350 HP "Blender"
---

Links to other sites with photos and stories of ROBOlympics 2004
---