Motorbot Joule Thief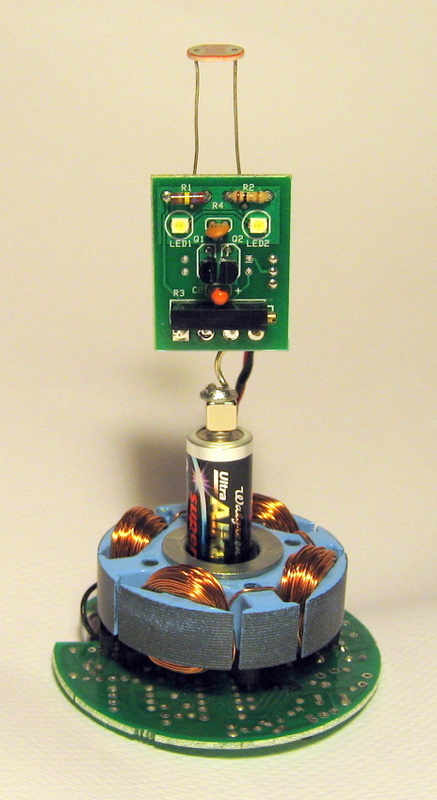 Motorbot uses the armature coil of a burned out fan assembly as part of the inverter circuit Magnets are used to attach power leads to the battery.

Surface mount white leds are the eyes.

A cds cell on top of the head will allow Motorbot to come on only at night.