Percussus

The Drum Machine



A drum machine made with midi controlled relays. A PIC microcontroller decodes relay on/off codes from a sequencer program.

Below is a photo of the insides with the top removed. More photos at my google photos site

At the left is a guitar pickup that amplifies the percussion like, click clack sounds of the relays. A second microphone was later added.

Toward the right, inside the box, is the homebuilt 8 channel midi controller.

I got the unfinished box at Michaels craft store for $5.99. Better than one I could make. The light pine wood has nice sound qualities too.
The box was then stained and finished with semigloss brushing lacquar. Flat black sprayed inside to enhance the flashing leds.

Won the Gold medal in Musical Artbots at Robogames 2010
Won the Silver medal in Musical Artbots at Robogames 2011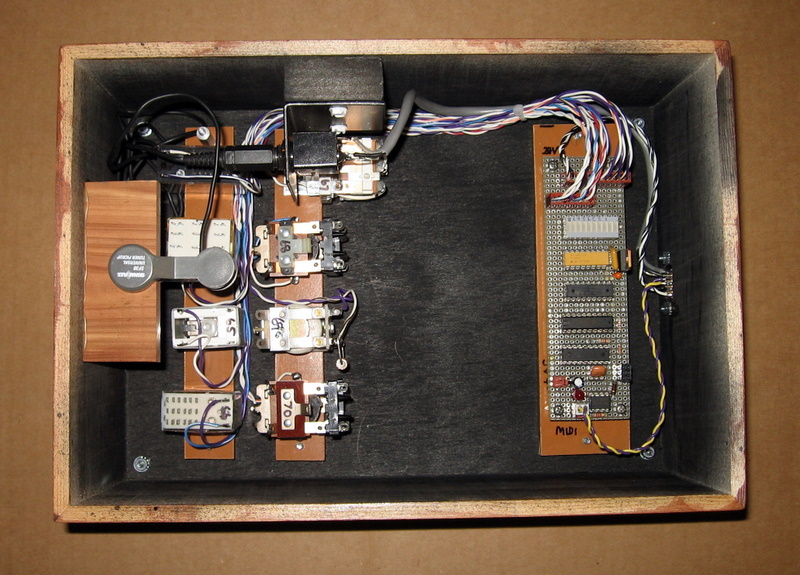 Construction before adding the leds. Lots of room still left inside.