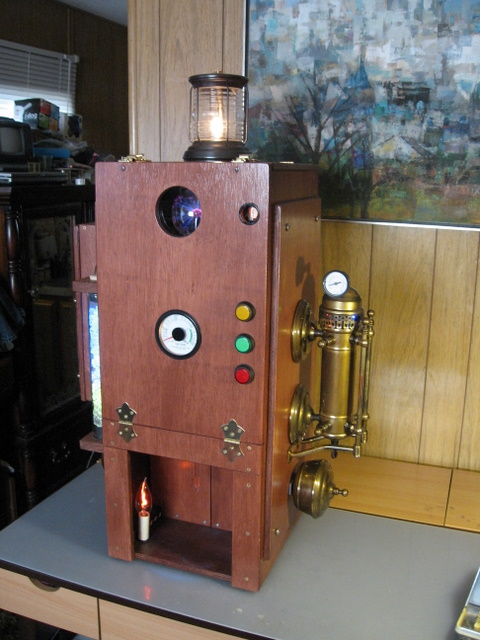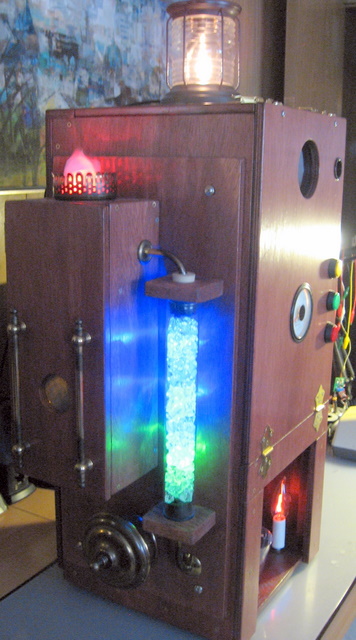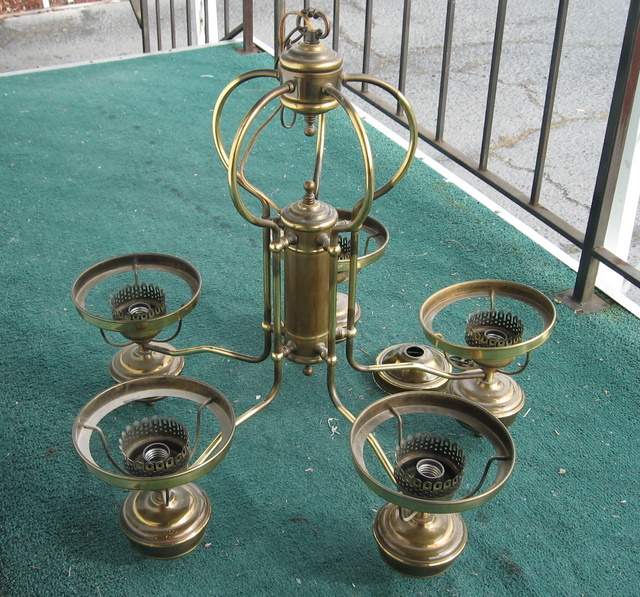 Many of the parts on the outside of the box came from this old lamp.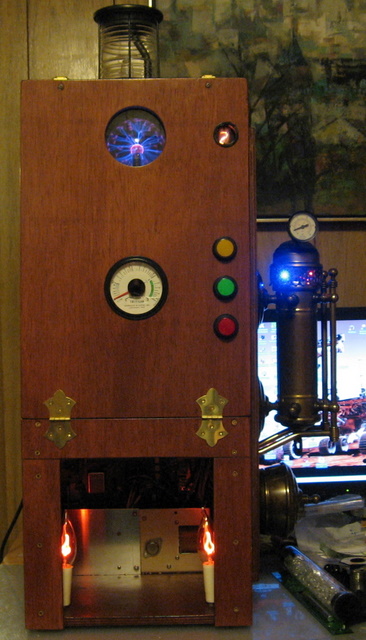 Near the top is a Plasma Globe (
video
) and toward the right is a Nixie tube to indicate drink selection.
In the center is a meter with the words "tritium" and the 3 control buttons are toward the right.
The side panels with the illusions are removable for transport.
Both the front panel and top are hinged for access.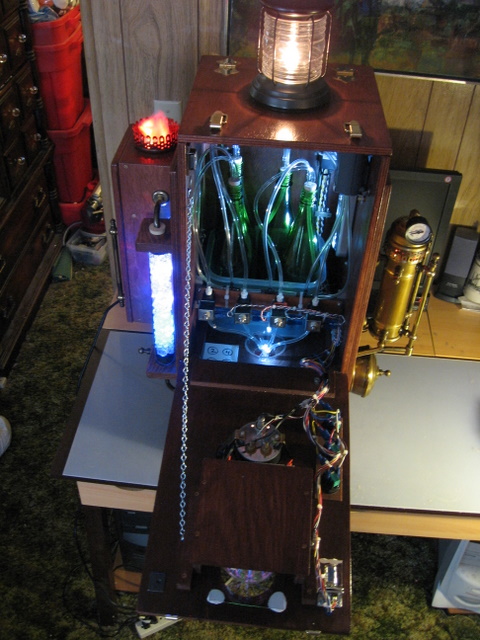 Different beverages are stored in four bottles inside the machine.
Solenoid valves are used to release the contents into a funnel, then into a glass.
Under program control from the Picaxe, different combination of ingredients are delivered.
The bottles are stoppered and have airlines from an aquarium pump to pressurize the bottles.
The various items on the sides serve no purpose except to give the illusion of advanced technology.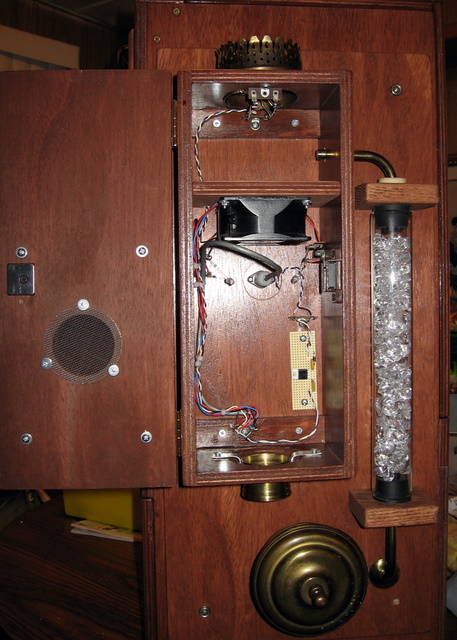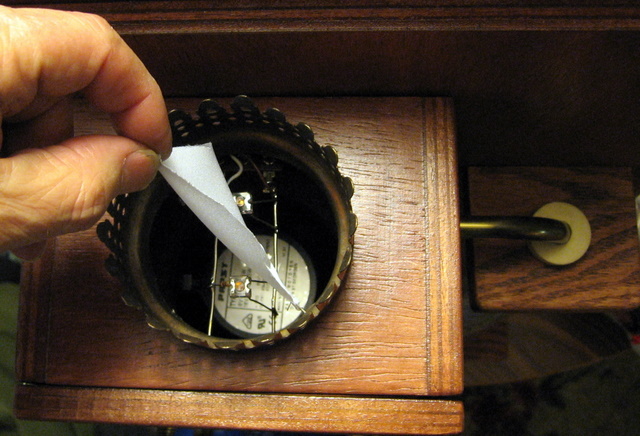 To give the
illusion of flames
coming out of a box, a silk "flame" is illuminated with red leds and blown with a fan.
Yellow flicker leds inside the box cast flickering effects on the screen mounted on the front door of the flaming box.
The plastic crystals in the glass tube are illuminated with color-changing RGB leds.
Video
A closeup
movie of the flame
can be seen at my Youtube channel.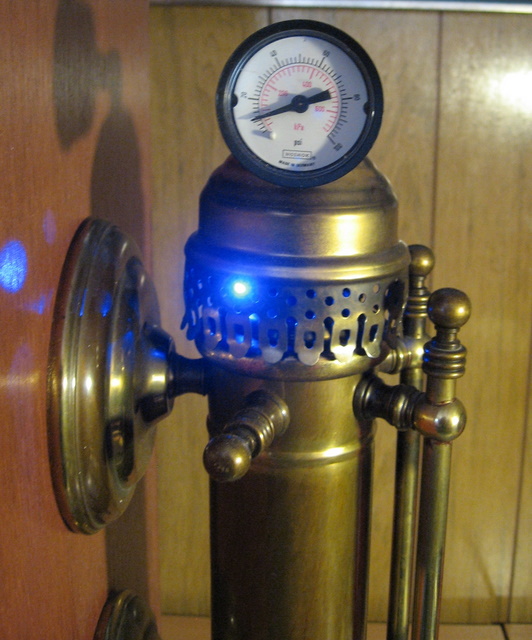 Close-up of the "boiler" Color changing leds are mounted inside.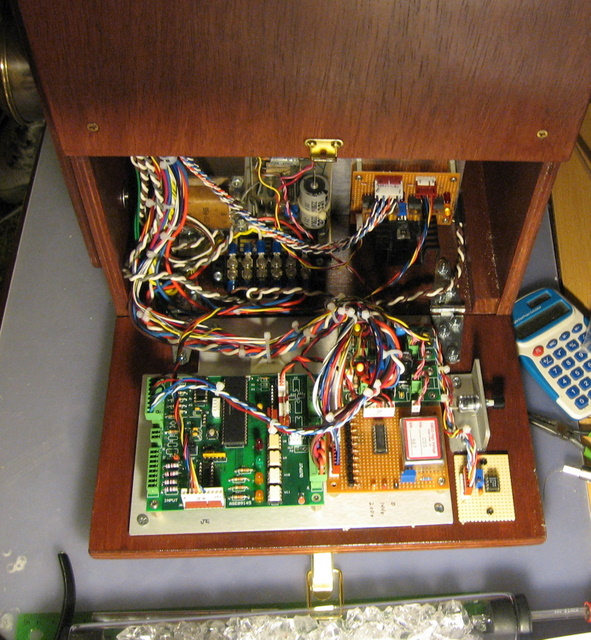 The Picaxe controller and other support electronics for the Elixirator.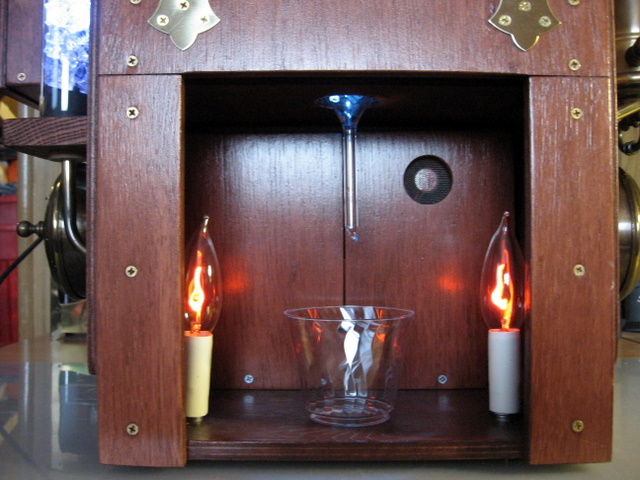 The final place were the drink is delivered.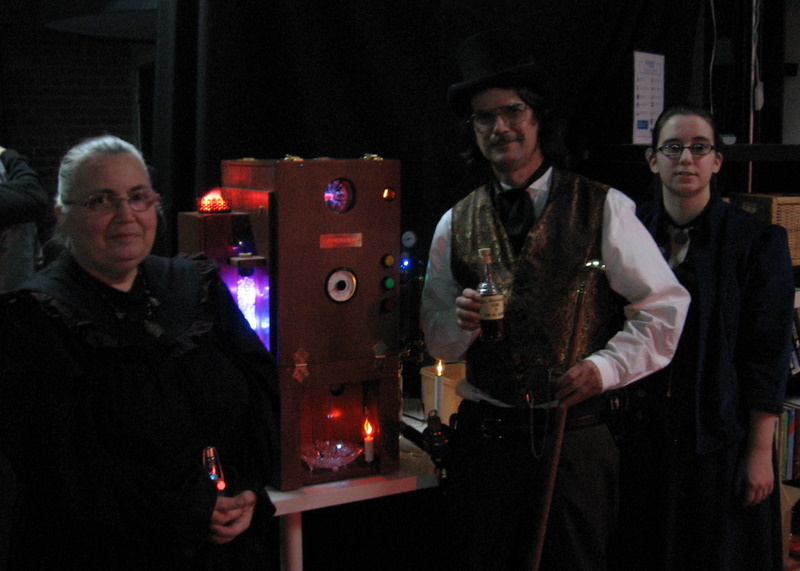 Elixirator at Barbots 2012
Elixirator at the
Obtainium Works Grand Opening
.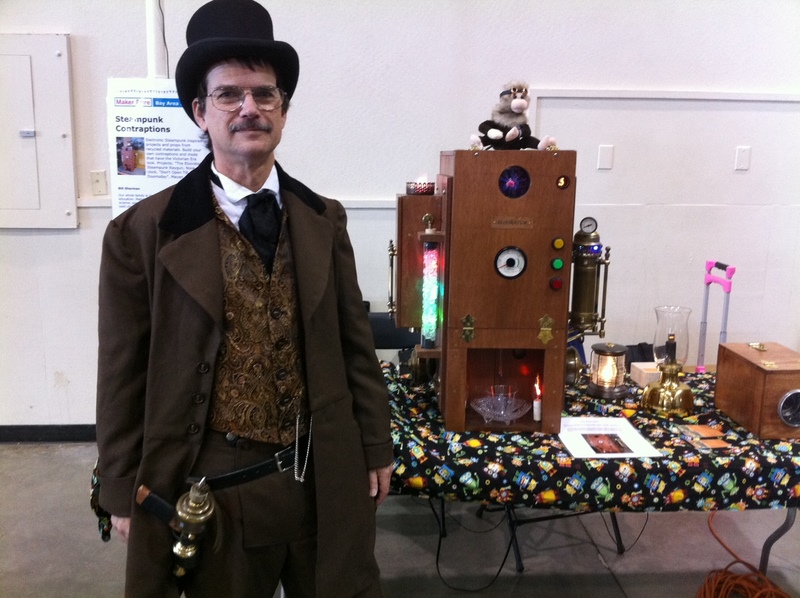 The Elixirator at Maker Faire 2012 (
Time-Lapse Video
)